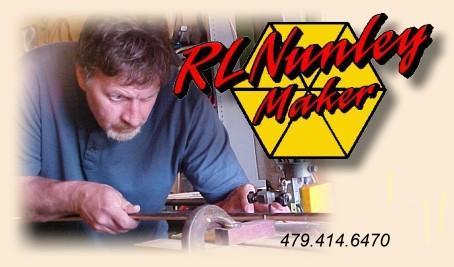 The strength of my rods lies in the proprietary tapers. They are my design, not copies of classic tapers or rods, and are the result of years of trial and error. Consequently I offer a limited number of rod models. These models include a selection of rod lengths and line weights to cover a range of fishing conditions and casting preferences. The availability of these tapers in both Hexagonal and Quadrate, lend them to fit most any angler's needs.
All of the rods I currently make are based on tapers that I began developing in 2002 and now consider them to be perfected. The rods feature a swelled butt section, reminisent of the classic Leonard style. The swelled butt actually pushes the action up the rod to the mid and tip sections, greatly increasing both the speed and power of the rod. These swells are designed to give you the most power possible without losing the "feel" in the rod. The end result is that it .maintains the feel in-hand, provides better rod control and gives you an overall faster rod.
I hand split every strip for my rods, then meticulously straighten and press the nodes.
Whichever rod you select, know that the finest materials available are used in it's production. The reelseat hardware, snake guides and ferrules are produced in-house to ensure both quality and uniqueness. For the wood reel seats I prefer Thuya or Amboyna for their beauty, strength and durability of finish, but will work with your wood preference.
Each rod is hand signed above the winding check with the serial number of the rod inked on a different flat than the signature.
Pictures of the rod styles, wrap colors and reel seat materials can be seen on the "Rod Pictures" page.
*****************************************************************
If you have any questions, please feel free to call or email.

---
Copyright © 2007-2014
R.L. Nunley, Rodmaker
Bob Nunley
PO Box 1842
Mountain Home, Arkansas 72654
(479)414-6470
email: bobnunley@rlnunley.com