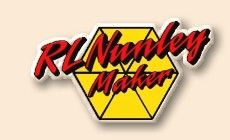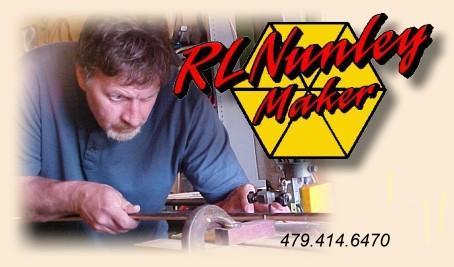 Letters from Customers
Following are excerpts from letters of customers who own an R.L. Nunley Custom Cane Rod. If you want to contact one of the following persons, just email me and let me know. Most of them don't mind receiving emails to answser questions about their rods.
"Bob, I finally got a chance to take the rod out and fish with it Sunday. An amazing piece of work. The finish on it is gorgeous, of course. It gleams. The rod casts like nothing else I've ever cast--Granger, Heddon, Phillipson, Leonard, Orvis, or T&T. It's got incredible power to cast long, long distances (I was out 50-60 yards), but it also turns over a 12' leader at 20 feet. Never seen or owned anything like it. A great rod...and everything I wanted. Thanks!"
David K. Jeffrey Associate Dean/Professor of English James Madison University Harrisonburg, VA 22807
Rod: 8' 2/2 4wt
"Hello Bob, Well, I hardly got a thing done today. I picked up my rod at the PO this morning and basically spent the rest of the day showing the rod to all my friends. I'll probably blow most of tomorrow giving these people web site address. I took it first thing to FFF center where it was admired and cast in a pretty good wind by two employees and one lovely young lady who is a friend of Ralph Moon, and wants to learn to build such instruments.... I promised all these folks that I would introduce you when you showed up. Bob, the rod is beautiful! I love every aspect of it. As I write, I have the butt in front of me, with a small Orvis EXR 1 upon it. Also this PM, I've put a replica 3" Bougle', a 2 9/16" ST George jr, a CFO III upon it, and then my mind became boggled, so I'll wait til tomorrow to try the 2 7/8 Winston Perfect on it. I will pray tonight that I can find a reel amongst them that is not totally overwhelmed by the sheer beauty of my "Brookie". In short, it is flat gorgeous."
Michael Simon, Artist & Angler, Livingston, MT
Rod: 6' 2/2 3wt
2nd letter from Mr Simons "Well, Bob, As I write, I am drinking tea, gobbling echinacia and breathing through my mouth. However, the fact that I came down w/ a cold, pneumonia or whatever, has not kept me out of the Yellowstone with my 6.5' Nunley. Today, and yesterday as well, the air temp warmed to 43 degrees with virtually no wind. On Saturday, after hanging my last painting in my new gallery space, I ran to the outlet of Depuys Spg ck, and grabbed an hour of casting pleasure and even landed two trout. Today I did the same with the exception that I angled for nearly two hours before my hands turned into claws and caught 6 fish today. All on #14 soft hackles and a 9' 6x Maxima leader. I can't get over how it casts! It's action is truly unique... unlike any rod I've owned. It throws an incredibly tight loop and flat turns over the leader! And with such finesse. Anyway, I got a few shots of the rod alongside small fishes yesterday, and this evening, I got what should be some pretty nice shots of the rod, mounted with a Hardy St George Jr, atop a boulder, with the Y'stone and the snow covered peaks of Paradise Valley in background. I'll send you prints as soon as I finish the roll."
Michael Simon, Artist & Angler, Livingston, MT
Rod: 6' 2/2 3wt
"Hi Bob, Picked up the rod on Friday and I must compliment you on your skill. It is a beautiful little rod and I am very, very pleased. Since we last spoke I have been asked to write an article for The Canadian Flyfisher magazine about the trout streams of western Manitoba of which the Pine River is one. I think I will take a close-up photo of the rod's inscription "Pine River Special" surrounded by some of the flies I will recommend in the article. Hope you don't mind free advertising!"
Bill Charles, Author & Angler, Manitoba, Winnepeg, Canada
Rod :4'9" One Piece 2 wt.
"Bob-the blank arrived today and it is absolutely beautiful-may be the hardest part of this one will be parting with it on delivery to the client! I've already got another customer waiting to see this blank before he makes up his mind-if this baby doesn't do it,he can find another builder! I'll be in touch. "
James Berrier, Custom Rod Builder, Arrow Anglers, Lexington, NC, USA
Rod: 7' 2/2 3-4wt
2nd letter from Mr Berrier "Made my first cast today-the 4wt tip is a sweetheart!"
"Bob, Just had my first chance to go fishing with the 5 wt, 7' Cutthroat rod. Man, it is fantastic. I never imagined that a split cane rod could be both so sensitive and so powerful. And the finish! Well, all I know to say of that is "fantastic"! I can't wait until I can order a second one, more of a light small stream rod this time."
Bill Sisco, Angler, Eastern OK
Rod: 7' 2/2 5 wt.
"...I couldn't believe the way the rod cast and when I landed my first trout on it, I was amazed at the sensitivity. I could feel every move the fish made in the water, right down into the handle. Absolutely a wonderful fishing rod. One thing for sure, the next rod I buy will be another one of yours!"
Dan Boyd, Angler, Rogers, AR
Rod: 5'6" Ultralight Spinning Rod
Hi Bob, I just got back from Pagosa Springs and had a great time. The rivers were very low, but I managed to catch a few small trout on dry flys. I love the new rod that you built. It added to the fishing experience greatly. The size and sensitivity made the catching the small rainbows a lot of fun. I used both the 2 wt and 3 wt tips and they both cast very well. The 2 wt tip allows me to cast a loop far enough for most rivers, but open enough to land a dry fly very softy. The three wt tip allows me to cast a tighter loop with a 2 or 3 wt line, and works just as well as the other tip with the butt section. It is just the right length for small rivers and creeks, and the fact that it is three piece allows me to carry it on the plane. I showed the rod to other fishermen and they thought it was a beautiful rod, or as one fisherman put it,"A work of art." The beauty of the rod just added to the pleasure that I got from fishing.
Alan Eberhart, Anlger, US Virgin Islands
Rod: 6' 3/2 2-3 wt.